Award Winning Talk of the Town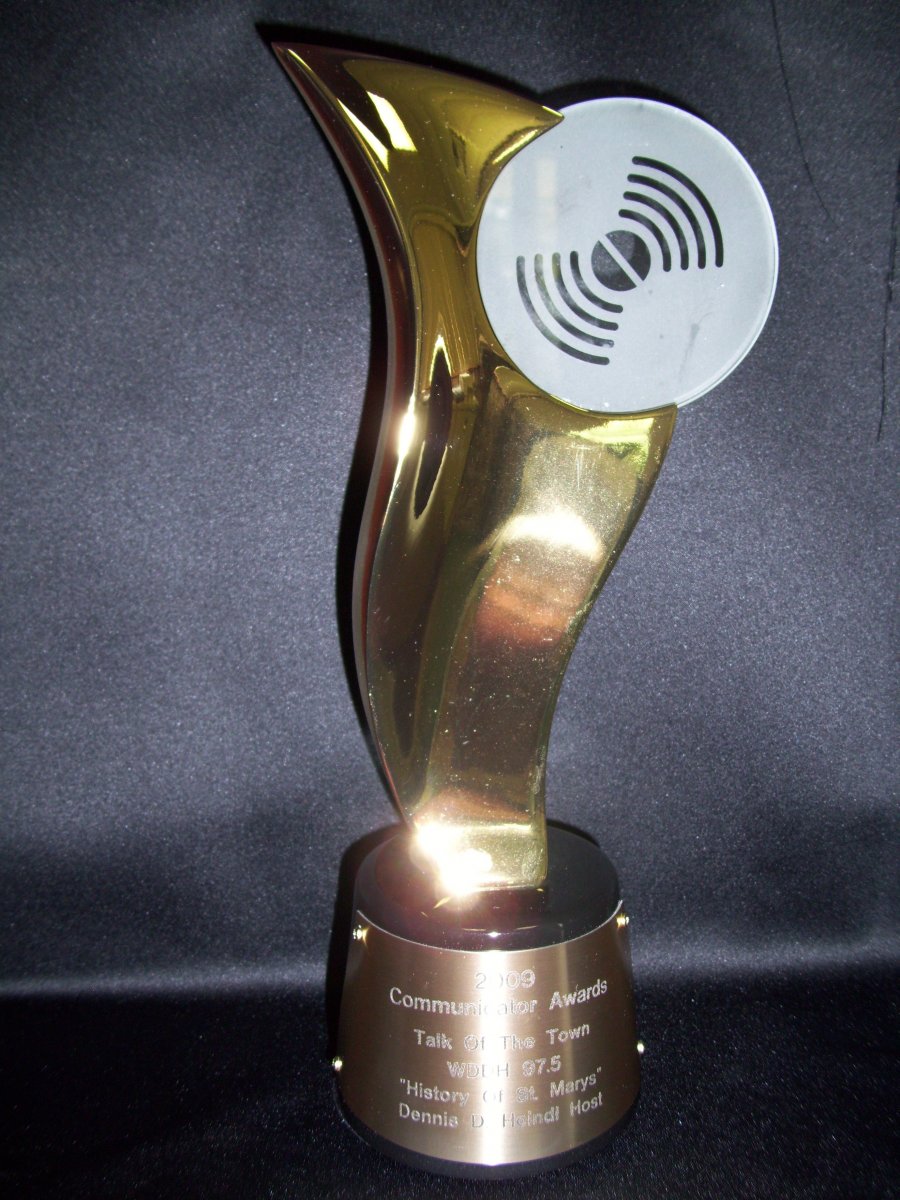 The "Talk Of The Town" Program, aired on WDDH radio, is hosted by Dennis D. Heindl. The show has received "The Award Of Excellence", which is The Communicator's Highest Award. The Communicator Award is the leading International Awards Program, honoring Creative Excellence for Communications Professionals; and was founded over a decade ago. The Communicator Awards received over 9,000 entries in different catagories from companies and agencies of all sizes, making it one of the Largest awards of it's kind in the world. The Award is manufactured by the same people who manufacture and design The Grammy Award and The Oscar Award.
The Award of Excellence is given to those entries, whose ability to communicate puts them among the best in their field. Winning entries for the Communicator Awards are selected by the International Academy of the Visual Arts. IAVA members include executives from organizations such as Disney, The Ellen Degeneres Show, Estee Lauder, HBO, MTV, Polo Ralph Lauren, Victoria Secret, Sotherby's Institute of Art and Yahoo. Entries are scored on a "10" point scale by the Judges. Excellence Winners receive a score of 9.0 or above.
"Talk Of The Town", hosted by Denny Heindl is a Public Affairs program that features interesting people, places and events throughout the WDDH listening area. The Award winning program was named "The History Of St. Marys" with well known St. Marys Historian Ray Beimel as it's guest.
Past guests on the program include CNN's own Lou Dobbs, Senator-Leutenant Governor Joe Scarnati, and Mr. Dave Giovanni. He is a music Historian, who discovered that The First Ever Recording of Sound was accomplished 17 years before Edison invented the Phonograph. This accomplishment has been highly reported and published in The New York Times, Washington Post and all the Major News Networks.